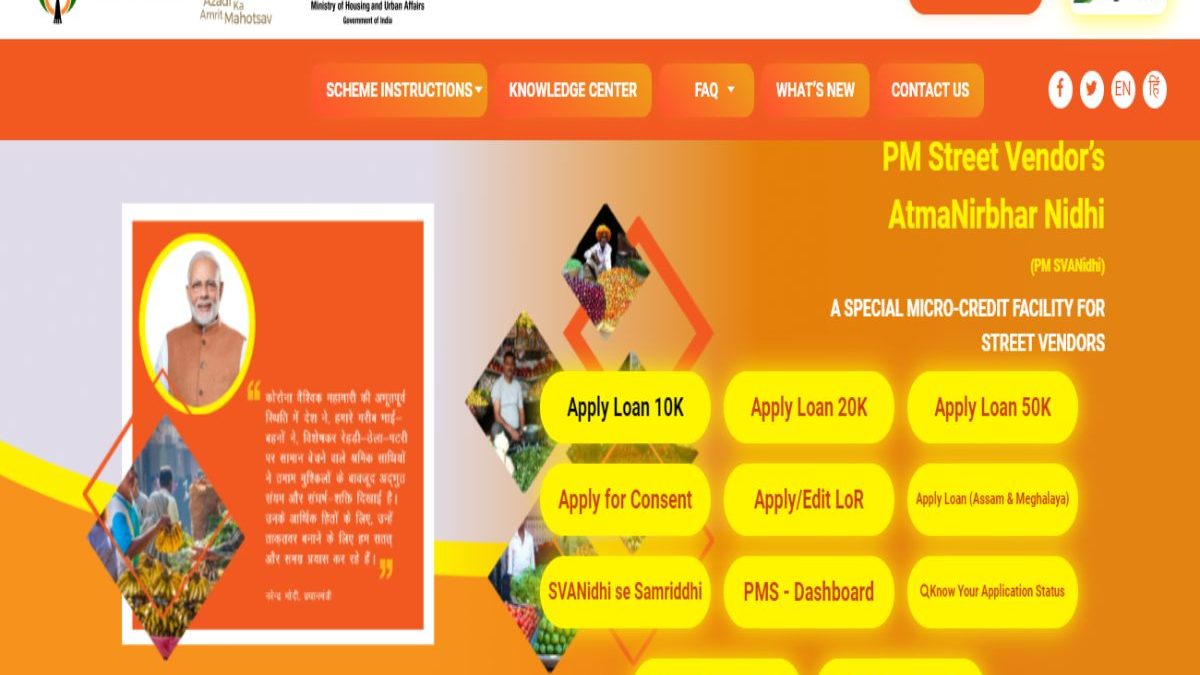 Due to the economic crunch over the last two years, street vendors have been significantly impacted. Many lost their regular source of income. To address the issues, the Ministry of Housing and Urban Affairs launched the PM SVANidhi scheme on 1st June, 2020 to financially support the street vendors.
The aim is to offer collateral-free working capital loans of up to Rs. 10, 000 at a subsidised interest rate of 7% for one year to approximately 50 lakh street vendors in urban locations.  
Here's everything you must know about the scheme.
Benefits of PM SVANidhi Scheme
The credit facility under the PM SVANidhi scheme is extremely beneficial for street vendors in the country. It offers various exclusive benefits to the beneficiaries that are outlined below:
Eligible applicants can get access to working capital loans of an amount up to Rs. 10, 000 for a repayment tenure of 1 year. Also, the applicants are not required to submit any collateral to raise funds.

Vendors will be eligible to avail of another loan with a higher limit once they successfully repay the first loan.

 Credit offered under PM SVANidhi scheme comes at a subsidised interest of 7% till the scheme is functional.

Beneficiaries will receive rewards in the form of monthly cashbacks for digital transactions, ranging from Rs. 50-100.
Objectives of PM SVANidhi Scheme
The PM SVANidhi scheme focuses on providing affordable credit facilities, increasing the adoption of digital transactions and overall socio-economic development and well-being of street vendors. This is a fully funded Central-Government-backed scheme.
To expose its full potential, these loans are available with objectives that people easily understand. Therefore, the prospect of these loans is so high that it not only supports the ones in need but also secures their future. 
Here are the objectives of PM SVANidhi scheme:
The primary objective of this loan is to extend a working capital loan of Rs. 10, 000 at an interest subsidy of 7% to eligible candidates. They can repay the amount in one year with 12 EMI options.

Such schemes focus on creating awareness, helping maintain safety protocols during virus outbreaks, bringing everyone together to the same platform and offering rewards to the vendors with monthly cashback. 

This further assists them financially and encourages the most rooted citizens in the country to adopt digitalisation.
Eligibility Criteria of PM SVANidhi Scheme
The eligibility parameters to avail PM SVANidhi are fairly simple. Street vendors engaged in the business in urban areas on or before 24th March, 2020 are eligible to obtain loans under this scheme. Nonetheless, here is the list of criteria that recognise eligible candidates:
Street vendors who are identified by ULBs or Urban Local Bodies or/and the ones with Vending and ULB certified identity card.

Vendors who have been identified in the survey but have not received a Certificate or Identity Card will be offered a Provisional Certificate of Vending. Based on Government's request, those vendors will be offered permanent identification cards by ULB's in proximity.

Street vendors without aforementioned identification can avail the scheme with the help of ULB's or TVC's Letter of Recommendation.

Vendors who are active and residing in the surrounding peri-urban areas can be eligible by having similar recommendation letter by TVC or ULB.

TVC/ULB authorised vendors who left their operational areas during pandemic will be eligible to acquire a

business loan

under this scheme when they plan to reinstate their businesses.
How to Apply for Loan under PM SVANidhi Scheme?
A vendor can conveniently apply for a working capital loan under PM SVANidhi scheme by following the steps mentioned below:
Step 1: Visit the official website of PM SVANidhi scheme and tap on 'apply for loan 10K' on home page
Step 2: Now input your contact number and check captcha box before selecting 'Requesting OTP'
Step 3: Enter OTP sent to your registered mobile number and select 'verify OTP'
Step 4: Now choose the category of 'vendors'. 'A category vendors' will have to submit the SRN (Survey Reference Number) and upload Vending certificate or ID proof. 'Category- C and D vendors' will submit their LoR (letter of recommendation)
Step 5: After submitting the necessary documents, input your Aadhaar number and verify by entering the OTP and click on 'Submit'
Step 6: Now fill out application form on the next page and enter details like name, vending activity, address, etc.
Step 7: After filling out application form on website, select checkbox 'I agree to PM SVANidhi' declaration and authorisation and tap on 'submit'. Your application will be successfully submitted, and you will receive an application number for future reference
To conclude, starting out a business is comparatively simpler than restarting one. However, the market conditions due to the pandemic left many running businesses disintegrated. With the availability of PM SVANidhi scheme, street vendors can make use of the opportunities provided to recommence their businesses and grow in the market.
Related posts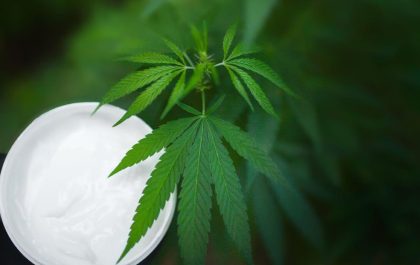 Exploring the Genetics and Characteristics of Sour Tsunami Hemp
The Sour Tsunami cannabis strain is a distinct and fascinating cannabis strain recognized for its peculiar qualities, which contribute to…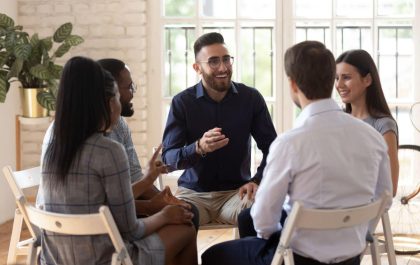 How to Become a Behavioral Health Coach
Behavioral health issues are one of the most challenging issues to deal with. As a result, they are on the…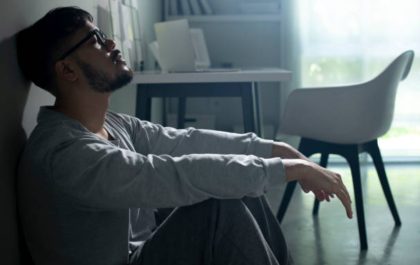 Is 30 Days in Rehab Long Enough to Keep Me Sober?
Addiction is a progressive disease that develops over time. People often begin abusing drugs and alcohol for recreational use or…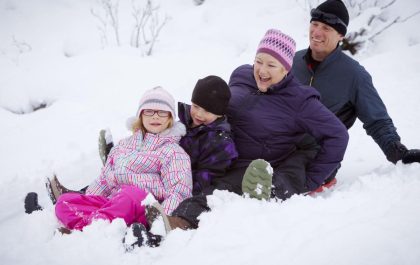 Benefits of coliving
Moved to a brand new city? Are you looking to rent a coliving that is affordable, convenient, and conducive to communication? Co-living,…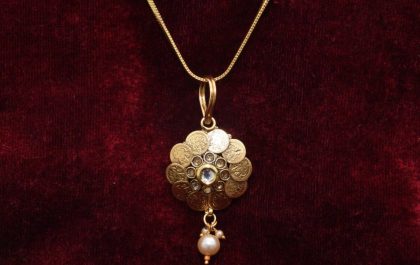 Gold Pendants: Cherish Timeless Moments with Exquisite Elegance
Key Takeaways: Gold pendants have a long history and have been admired for their beauty and elegance. Gold pendants carry…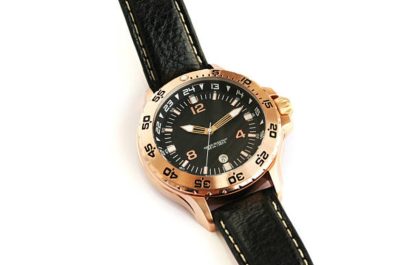 From Sporty to Sophisticated: The Range of Rado Men's Watches
When it comes to luxury watches for men, Rado is a brand that stands out with its unique blend of…