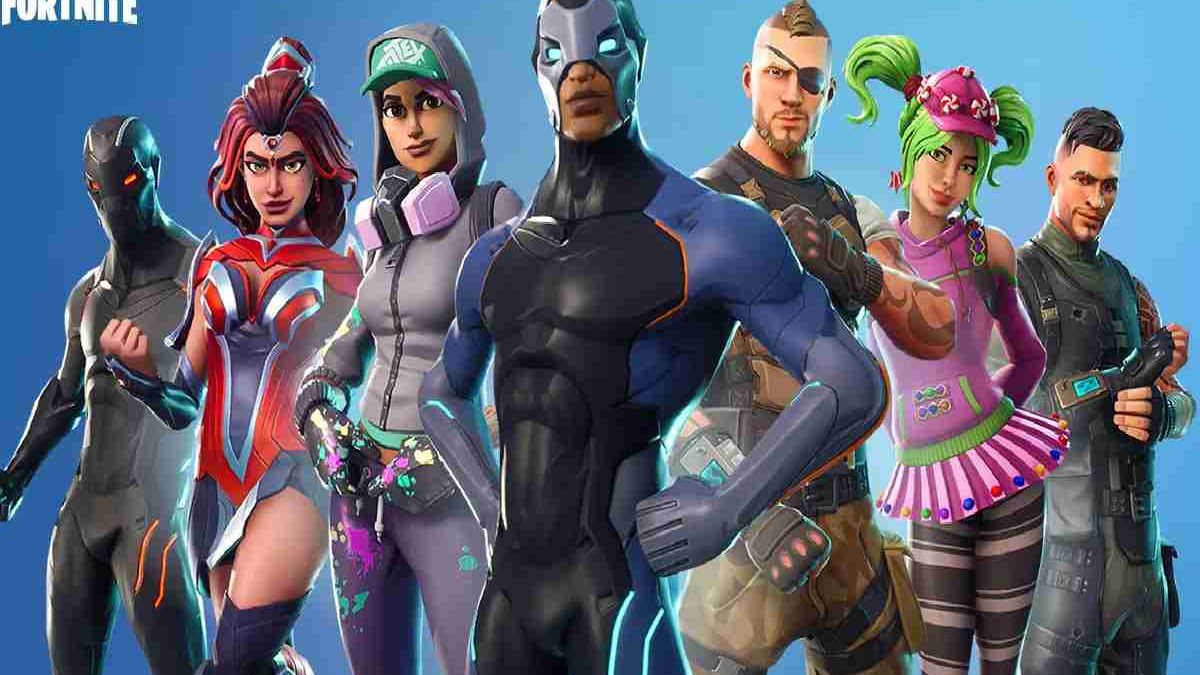 Escape room is the most popular game to play in Fortnite. Creative mode allows you to solve puzzles and some mysterious maps single-player or with your friends differently.
There are many modes, some of which are very difficult to complete.
There is a huge list of Fortnite escape room maps, but I have gathered some of the craziest of them. You can use this code type in the island code section of the game, and you can start it.
Here are some examples of codes given below: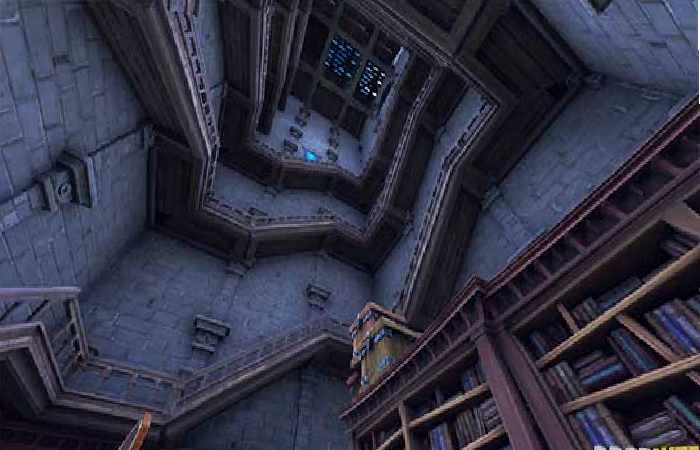 Dungeon prison puzzle Escape room: 5970-3385-0426
In this Fortnite Escape Room, players begin in a high-security prison cell. No one has ever made it through that portal to the outside world, but maybe you can! Fortnite players that take on the Dungeon Prison (Puzzle) mission will need to sneak past guards, watch out for concealed traps, and use their wits to succeed. The average time to complete this Escape Room is one hour. Some players have even claimed to have played for three hours straight.
Slender man: the 8 pages Escape room: 9368-6634-9099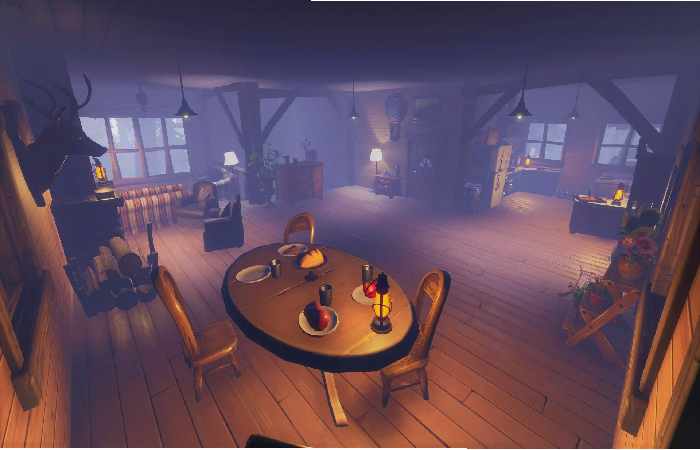 Inspiration for This Fortnite Creative map came from the terrifying character Slenderman and is sure to please fans of the Escape Room genre. The players are dropped off in a spooky, misty forest and have to find eight hidden papers. Slender-man will be on your tail the whole time, so things won't be easy. If you run into his eyes, it could be your last.
Trick or Treat Escape Horror Code: 0488-5674-4701
Now and again, we could all need a good scare, wouldn't you agree. This Fortnite escape map is best experienced at night with the sound effects turned on. Several Halloween-themed scare levels await you in this terrifying Trick or Treat. There may probably be some startling moments, so beware!
Escape Room Fortnite Codes Duo
Fortnite codes Duo is also similar to previous games. There are 100 players who dive from the sky on an island and then they try to escape from each other. They can fight alone or in groups of up to 3 players. Every few minutes on the island, there is a storm; as the game goes on, the island area becomes smaller and whoever has got rid of the storm that team or player wins the battle.
The main concept is, as the game goes on, how you create obstacles is walled, and you get saved from incoming fire, and the best part about this game is the time limit; you need to be very quick and smart enough to defeat opponents as much as quickly.
There are many other modes also available. One of the best saves the world battlegrounds.
But they make a team of groups so they can divide the areas so they find enemies to fight players has got rid of term. 10 Lvl Puzzle Escape Maze, Find Clues And Hidden Exits! Watch For Traps Especially Before Level 2! Created By Mackjack & Civ, W/Lvl 6 By Avj the player get powers to fire enemies and how to protect themselves from enemies war.
How To Redeem Codes Duo
Redeem codes Due is a gift card from V- Buck. It is used in Fortnite playground devices. We can use our gift card if we have a valid epic account. First, download the Fortnite playground on our device, then accept the terms and conditions. Before purchase, we have to read the form carefully.
The redeem card can only indicated by the account of V- Buck, which is only used in fortinite playground and It is free. There is no particular date to redeem a code we can only use a redeem code accouding to fortintie playground rules which is not take any currency. Redeem code cant be stolen, lost or can't use without permission.
How To Get More Codes Duo
Fortnite Redeem Code for November 2022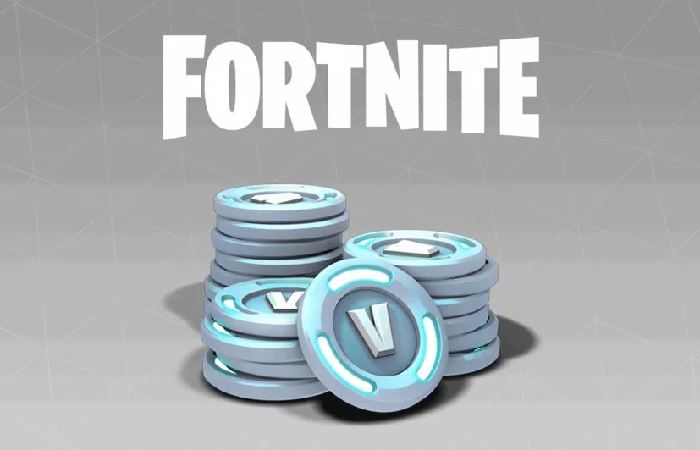 Fortnite Redeem Code for November 2022 is a free code, and any players will get good benefits by using it. As shown below.
Emotes
V Bucks cards
Skin clothes
Outfits
This Redeem Code is started by Epic Company. There is bad news for those who want to play this game and get redeem benefits, that is, there is no possibility to open this code in Google play store, you can only open it on mobile and PC. One more option is that you can open directly on the fortinite website.
if you got any code you can use only on time if not use on time it will expire. there is no use of that card.
How To Open
First, open the Epic Game website
Here you can redeem the redeem code in 2 ways
Epic Games Launcher
Epic Games Store
Epic Games Launcher
First, open Epic Games Launcher.
Login to the account.
The column on the right side should mention your name.
Click Redeem Code and enter the code.
Doing this will give you the Radium code.
Epic Games Store
open the epic game website in the store section,
then login epic game account
and click your name on the right side.
then enter your name
if you enter your name, then you will get one message to you. The message is that you can get your game in Epic Games Launcher library.
Why my Codes Duo Are Not working?
Where Do I Find my Duo Code? We find the Duo code by Opening the Duo Mobile app from your device in this app and tapping Show. And, you should see a six-digit code shown in the example.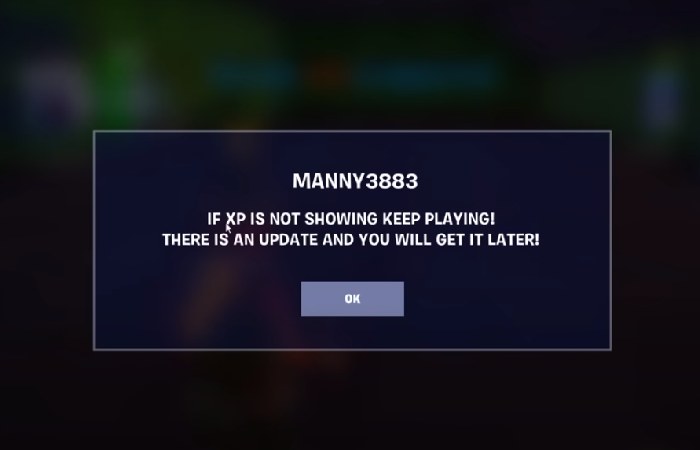 Duo Asking for a Code. So, your Duo manager has a limit that can verify the methods to log in. If in this case, the Duo prompt show only the allowed method. It organizes phone calls for Duo login. The speed may only show the "Send Me a Push" and "Enter Passcode" be given options.
Here we use the Duo Mobile code to activate Duo on your device. Open the Duo app on your smartphone, tap the "+" button, and use your smartphone to scan the QR code on the computer screen. On iPhone and Android, activate Duo Mobile by scanning the readable code with the app's built-in scanner.
Click and get a verification code for Duo will send a code in a one-time SMS message to the number entered. Each passcode can only use once and will expire after 72 hours. There are 100 rooms that are used to unlock the code.
Source: How do I manually activate code duo?
Here are the Escape Room Codes
Here in this article, the Fortnite Escape Room Codes of November 2021 are given. Further, Fortnite is a video game developed by Epic Games and was released in 2017, and here you can get this Escape Room, Codes List. Here we learn more about Fortnite Escape Room Codes, November 2021.
On Facebook, Whatsapp, Telegram, and News.
Fortnite Escape Room Codes November 2021
First Person Visual Escape: 1211-9143-2539
We should have to save the World, and Battle Royale was released in 2017. As early access title, Creative was released on December 6, 2018. Hence, Save the World is available only for Windows, macOS, and PlayStation 4, while Battle Royale and Creativity are released for those stages of Nintendo Switch, iOS, and also Android devices. So, this game is to be expected and launched with the release of the next-generation PlayStation 5 and Xbox Series X/S consoles.
Here are some given codes
Escape the Dream 2 – 4554-3196-9055
Calculated track – Part1: 6671-4819-0781
Coulrophobia: 2655-9116-5877
101 IQ Escape Map: 9289-3219-5545
Winter Escape room 2: 6342-4609-2747
Yacht Escape: 2385-3342-5568
X-Brain:1584-6959-8151
Fortnite Escape Room Codes November 2021
Fortnite is a video game which developed by Epic Games and released in 2017. And also, you can get to know about Fortnite Escape Room Codes List given below:
Escape the Dream 2 – 4554-3196-9055
Calculated track – Part1: 6671-4819-0781
Coulrophobia: 2655-9116-5877
101 IQ Escape Map: 9289-3219-5545
Winter Escape room 2: 6342-4609-2747
Yacht Escape: 2385-3342-5568
X-Brain:1584-6959-8151
Strange Things: 8200-2722-1496
Seven Tips Released When Programming Codes don't Work
The First thing u should not Panic about.
It Takes time to read the error you receive.
Checking spelling without mistakes will be done.
Then the problem will be expressed.
So, Google it.
Break down the problem.
And tap into programming Resources.
If Codes Are Not Working
Check whether your phone time matches the time on your computer. The Assess time is printed if the two do not match, it will not work. If you use an android, your phone may have forgotten out of sync.
Hospital Escape Room Fortnite and Map Code– 300 Words – Bushra Baji
The Hospital Escape room is an important part of any escape room or horror story. The hospital escape room had a few elements you could use to scare in the map thoughtfully. Any Hospital escape room Fortnite is naturally going to be its fear. No one was interested in entering the room with its fear.
If you know the hospital escape room with the map code, it means that a brave person is always helped by prosperity. One will have boldness. This expression is generally used to encourage people to play without any fear. If you design the map well, you like to play.
Did You Find Any Secret Room or Enter Any Hospital Escape Room Map code?
You must find an escape room and clear all levels without others' help. First, we should find the room and then complete it. Everyone is interested in seeing the escape room and enjoys it well. What was a great level? The new technology provides this type of new game. Nowadays, the human body is dependent on robots. That is used as a factory laborer. And, robots are being used for several things. They are also used for entertainment.
Let's Start with fear in the room Fortnite and map code. It was too dark when a character entered the hospital escape room. There was too much darkness, heights, snakes and spiders; all these were extremely common in the map code.
The Scary Levels in Hospital Escape Room Fortnite Map code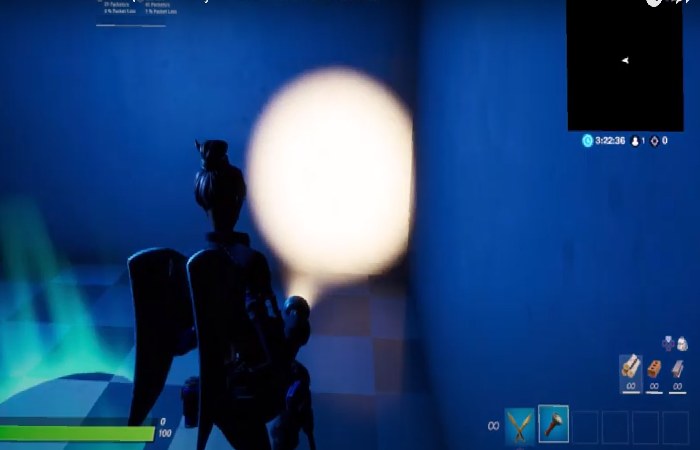 In this room, the most important thing is you need IQ levels, and there is a different scary jump, and we had to pass all the levels they had given by map code. These are great maps for you and your friends to do them. All the time, you have to do all your horror ones. And also, the jumps scares can get more annoying than scary, but still, they are great.
Here are some Escape Room Map Code Setups if you are designed
Scary Rooms
Jumps Scares
Mental Hospital
A Hunted Teddy Bears
Solves
Finding keys to open the doors.
Light and sound
Cruise Ship Escape 3 Fortnite and Map Code
Fortnite cruise ship Escape, a disease had infected an island. We have to find a way to escape the island earlier than we get infected. Unfortunately, the creation of the playground is limited by the time mode for Fortnite players.
Cruise ship escape is also called Titanic 2.0. The creation of it's actually fabulous. The cruise ship design is inspired by a Reddit.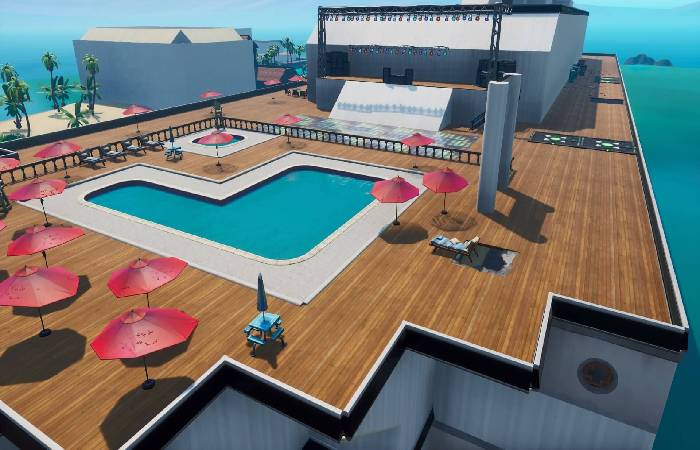 The part was a solo job. Those who had not gotten the chance to play the playground of cruise ship escape now they can go and check it out.
The cruise ship Escape 3 was Fortnite last week. There are some technical issues that are there now it is resolved. We can play the mode now.
If we are playing with friends, we can play it now. The playground was not that much pressured it was a safe environment with friends that was a creative run wild. In this playground we can practise with weapons and some other items. We can also fight with our friends against it will take an hour to play the complete mode.
We have an hour to play as we like try to play a version 1 of playground it is also an interesting. Basically, it is a Battle Royale Map we can play with a squad of our friends. Players will also give another life after the death unless they are killed by storm. The storm will not close immediately. It will take 5 min to close. 100 Llamas also have another life on the map.
This mode is not for forever it is a time limited mode. This Cruise ship escape 3 mode latest updates is available on PC, Nintendo Switch, Xbox One and IOS devices. This game is also going to release on android devises also. We don't have a particular date of release. But soon We will get it on our android devices also.
Source:  Best Fortnite Escape Room Codes & Maps
Subway Escape Fortnite and Map Code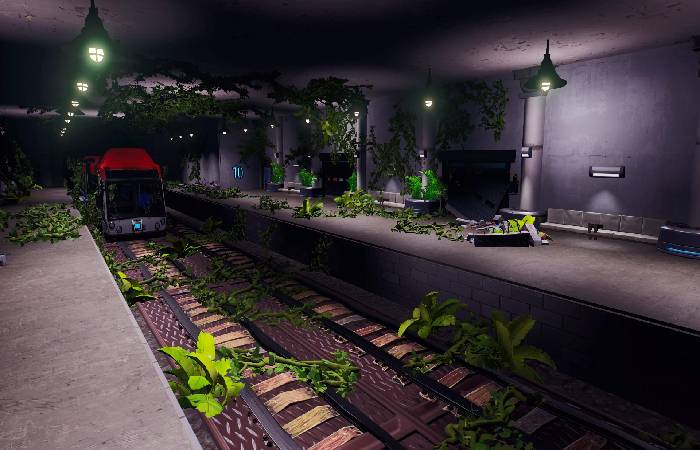 Nowadays, many people love to play online games. There are many online games; one famous is 'Fortnite Escape' or 'Subway Escape Fortnite.' It is best for today's youngsters as they always search for something new entertainment-wise. You can also get the Map code of Subway Escape Fortnite.
What are Escape Rooms?
Escape Rooms are being loved in the U.S. The main aim, or you can say the way to win, is to find a way out of a locked room, and we should be able to escape within the given time.
It requires teamwork to solve the puzzles and clues, which can be done by following the storyline provided. Every mystery you solve takes you a step closer to being a winner. This game could do if you want a game for the night out with friends or a team-building activity.
What is Subway Escape Game?
Subway Escape has two parts in it, which was created by Wishbone_45. He has created several Maps known in the Best Fortnite Maps lists. The original Map gathered over one million plays on Fortnite as soon as it was constructed in 2020. The Map Ranks among the Most Popular Fortnite Maps of All Time.
Map Codes –
Here are the 2 Map codes of Subway Escape Fortnite, a game of 2 parts.
Subway Escape Fortnite Part 1 Code – 0168-4640-6811
Subway Escape Fortnite Part 2 Code – 7663-2862-3636
Will it be Helpful?
Fortnite Creative has been promoting Epic's popular Battle Royale in every game. Therefore, these Map Codes will be helpful for you to be a master in this game.
Although as you can see above, I have provided you with the Map Codes of the Subway Escape Fortnite game.
My Opinion on Subway Escape Fortnite
Welcome to the Subway Escape for the best experience, which uses unique settings.
In the subway, Escape, 9 levels 1-16 players are there. The Map is excellent. Some genius ways of getting through. I had to watch this tutorial for SOME; the black block jump over the death trap is a little clunky, and the painting jumps are incredible.
I liked the story, though sometimes, like the transitions from levels 3-4 and the elevator, felt a bit unearned, and I wanted a challenge there, especially in the train part and finding the secret level. Also, I didn't know they added vents now.
Source:  Subway Escape Fortnite and Map Code
Agents Escape and Map Code
Fortnite Escape Room is an online existence game. This game was release in 2017 by epic games. It is an exciting game with lots of rooms. The play describes the battle of the royal game in which players drop into a match, and they do that either by themselves or sometimes with the help of their team.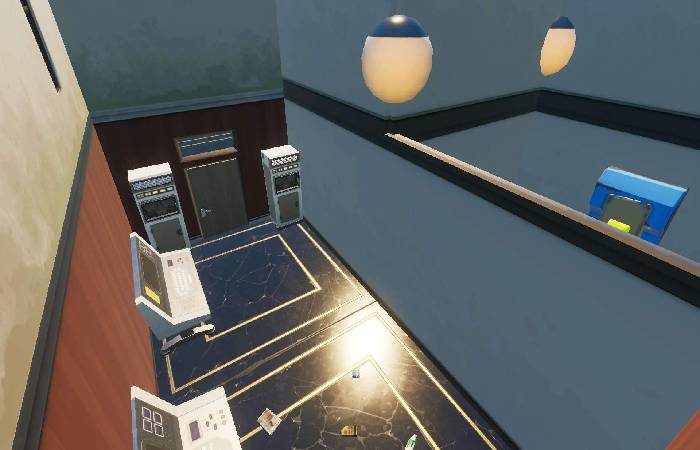 There are 100 rooms, and a code is provided to unlock the room. Among these rooms, one of the rooms is Agents Escape Room, and its map code is 85120541-8119.
Agents Escape is a brilliant Escape Room Fortnite game due to its enjoyable spy experience. In this game, the basic rule is that you need to play the role of a secret agent and go through a museum to escape from the room. The museum is full of plants and greenery all around it. After passing through the museum, you have to pass through the town. After passing through it then, you have to cross the tricky traps. Then after reaching all these stages, you will finally receive a chain at the end. That end is your target. So this is all about the game, which is very interesting.
Agents Escape is an exciting game to play with lots of challenges, and it is a lot of fun to play. If you want to play this game, you can book it online.
Source: Agents Escape and Map Code
Trick or Treat Escape Horror and Map Code
Trick or Treat Escape horror is another point-and-click room escape game created by Games 2 Rule. Halloween festival now. In this game, you visit a scary village for this, Halloween, which is located outside of the city. But unfortunately, you missed the way out.
There is no one to help you out. The place looks very scary and finding useful objects. You have to escape from there with hints and solving puzzles.
To solve the puzzle, you need to with them and you can use the code 0488-5674-4701. Good luck, and have fun!
The trick and Treat escape horror map code is 0488-5674-4701. This is the right map for you to face your fear on many Halloween levels. If you are very adventurous, we suggest that you turn the volume down a bit
Play this trick-and-treat escape at night with headphones on to get the most of your experience. In this terrifying Trick or Treat, you have to face your worries on several Halloween-themed stages. Be wary of jump scares.
Trick or Treat Escape Horror 13 True Ghost Stories to Get You in the Attitude for Halloween Games
Turn down the lights and make yourself comfortable for some Halloween-inspired ghostly stories and games of all things that go bump in the night
Come on in
It's a Secret
The Cornfield
The Attic
Aunt Charlotte
Something in the Bed
Blue-Faced Mom
The Demon Gun
The Old Man on the Stairs
The Widow
The Basement Door
Come Here
Bottom of the Stairs
Source:  Trick or Treat Escape Horror and Map Code
The Yacht Escape Map Code
The code for the yacht escape map is 2157-9440-2192. This map takes place on a yacht by Foosco. You should start and have to make your way from one end to the other side of the yacht. To move forward, you must utilise your path, which made up of vents and pipes. You can play with your friends if you feel like having a good and fun time.
This map will help you to escape from the yacht level. After the season 2-chapter 2 updates, the yacht location adds to the Fortnite map. The yacht location changed after the season 3-chapter 2 update in the northern part of the map in E1 square. Until season 3, the yacht was the north-eastern name area on the map.
The location of Fortnite the yacht is one of the locations that change with season 3. Fortnite the yacht is not next to steamy stacks anymore. Instead, it has a lot of Deadpool stuff, like graffiti, posters, umbrellas and the giant sphere on the top of the yacht. Also, there is some replacement for all the missing parts, with 2 extensions where you can find some loot. The yacht has some huge holes and is all rusty. The place is much safer now as the agents left the area, but you cannot find exclusive loot here anymore.
How to use the yacht escape map code?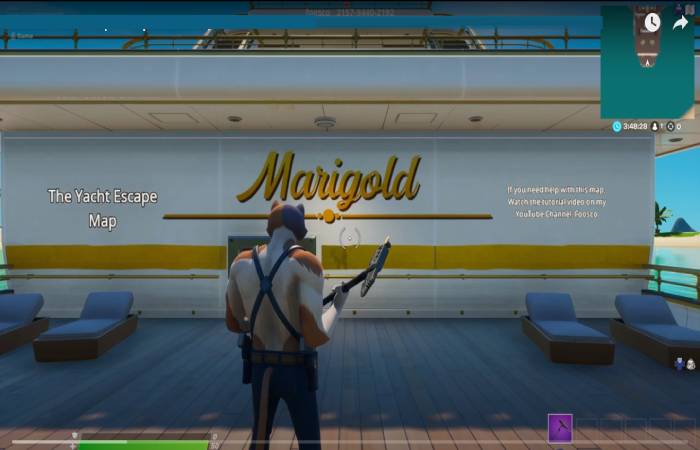 In recent updates have made it much easier to use a map code in Fortnite by these epic games, and there is no need to enter the creative hub by using rifts to get them.
These are the steps to use the yacht escape map code in Fortnite:
make sure you are in the lobby when you start the Fortnite
To change the mode you are playing, press the corresponding button
At the top of the screen, scroll across to the "yacht code."
Enter the code of the map you want to launch.
For 2022 this is the best yacht escape map code; when new maps update, the new code will remain declared.
Source: The Yacht Escape Map Code
https://dropnite.com/map.php?id=10528
Escape Game and Map Code
Fortnite Escape Room Codes (November 2022)
Firstly, fortnite Escape rooms live some of the outstanding games in Fortnite creative mode, and these games remain play in escape rooms only. Secondly, it is the creative mode available for gamers. In different ways, this game allows escaping from mysterious maps single or with other players.
Fortnite Escape Room Codes
In Fortnite Creative Mode, we find Escape Rooms. Escape Rooms are a kind of mini-game category. In this game, players should complete their tasks and they should discover clues, complete puzzles and solve riddles. If they complete this task, then they will easily escape from their rooms.
Best Fortnite Escape Room Codes & Maps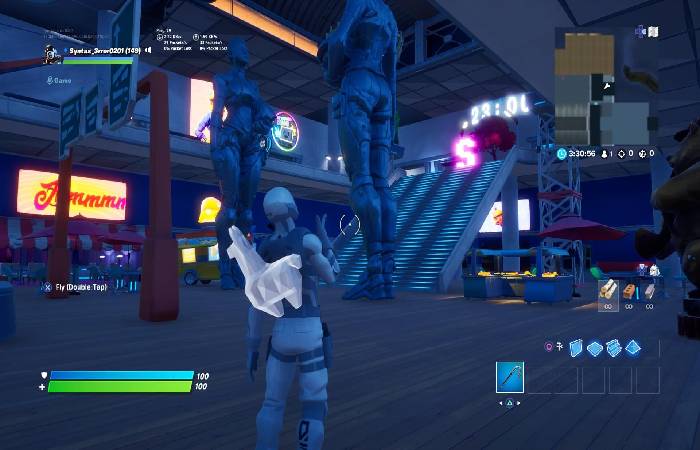 100 Rooms: – 6126-3353-7805
The Hospital Escape Room: – 6595-8752-4901
Lost Palace Escape Map: – 8524-0737-1977
Slender's Curse: The 8 Pages: – 9368-6634-9099
Cruise Ship Escape 1: – 6697-1781-1082
Cruise Ship Escape 2: – 4816-5359-0327
Co-op Duo Puzzle Escape Challenge:  – 1264-1483-9792
Cruise Ship Escape 3: – 2798-4561-6810
Agents Escape: – 8512-0541-8119
Trick or Treat Escape Horror: – 0488-5674-4701
50 Ways Out – 5562-0386-0559
The Yacht Escape Map: – 2157-9440-2192
Escape The Vampires: – 9323-9190-5007
The Haunted Castle: – 0014-3242-3372
Impossible Escape Room: – 4481-4367-0516
Farm Escape: – 8542-8143-4852
Agency Escape Room: – 1425-2029-5505
50 Ways Out – 5562-0386-0559
Impossible Escape Room: – 4481-4367-0516
Winterfest Escape: – 2512-0233-1209
First Person Visual Escape: – 1211-9143-2539
Hauntophobia: – 6621-4642-3997
The above map is about Fortnite Escape Room codes. Here we have so many Fortnite Escape Room codes, but in this, we will discuss the main and finest Fortnite Escape Room codes.
Best Traditional Fortnite Escape Room Codes
100 Rooms: 6126-3353-7805
Fortnite Escape Room has 100 rooms, also called hard Escape Rooms, with a large variety.
Fortune players should take on a sequence of hundred smaller rooms. These rooms don't look too scary.
The Hospital Escape Room: 6595-8752-4901
There are some jails for players in this Fortnite Escape Room till nobody has reached the portal yet.
Slender's Curse: The 8 Pages: 9368-6634-9099
Players who love horror will love this game called Slander's Curse. The players live place in the forest, which is a snowy forest and gathers hidden pages. But it is not so easy, and Slenderman observes all time.
Source:  Escape Game and Map Code
First Person Visual Escape
Agency Escape Room
Escape room is a game, puzzle room, over games, and mysteries room is also know an escape room. This is one game in that one player's team finds some clues in the round. Once your group remain run off and finds all the clues, no escape room cannot complete without going through the rules of the game walking. They win the puzzle game and aim to win once. and then remain given a time limit. If the task is complete, then they all Escape from their rooms.
Escape room
similarly identified by way of an escape game, puzzle room, withdrawal game, or interrogation area, is a game in which a team of players notices hints, answer mysteries, and finish tasks in 1 or more rooms to complete a specific box in a limited amount of time. However, the goal ends to escape after the site of the game.
Escape Room Agency
noting but to complete the game. However, you must select the top of the mission limited for time. Then you get the top-secret mission. You have satisfied your one hour and completed your duty.
Escape Room Agency. In this game, the time limits are strict here, and the number of players, the difficulty of levels, and the age requirement are also essential. Therefore, the game goal is to find locked rooms within a given time limit. Agency of the game to solve the puzzle and mysteries to come closer to the next level, to unlimited Escape room agency an excellent enjoyment of with friends anyhow fun activity in the united stated.
Source: Agency Escape Room
Related Searches:
halloween escape room fortnite code
scary escape room fortnite codes
fortnite halloween escape room 2022
escape game – a night of horror fortnite
2xvoid horror escape room
fortnite escape room codes
epic games
yacht escape
coulrophobia 2655-9116-5877
agents escape
fortnite escape room maps
fortnite creative mode
prop hunt
trick or treat escape
solving puzzles
slender man
escape game
escape room map code
fortnite map
100 rooms
farm escape
fortnite escape room codes
Pending Topics:
How to use Fortnite Escape Room Codes? – 200 Words –
Best Fortnite Escape Room Maps – 200 Words –
The Night Falls – 150 Words.
The Hudson Mansion
Farm Escape
50 Ways Out
Related posts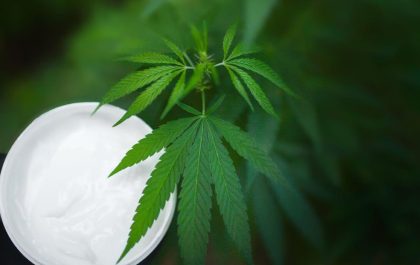 Exploring the Genetics and Characteristics of Sour Tsunami Hemp
The Sour Tsunami cannabis strain is a distinct and fascinating cannabis strain recognized for its peculiar qualities, which contribute to…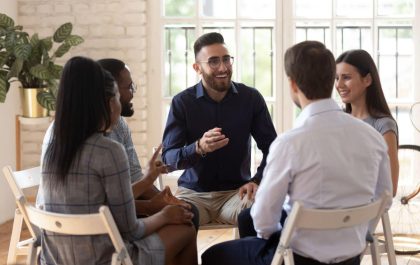 How to Become a Behavioral Health Coach
Behavioral health issues are one of the most challenging issues to deal with. As a result, they are on the…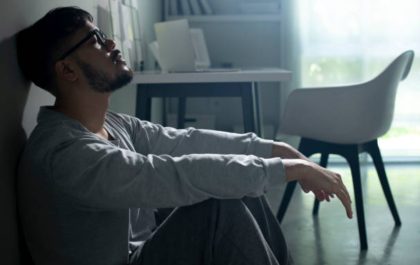 Is 30 Days in Rehab Long Enough to Keep Me Sober?
Addiction is a progressive disease that develops over time. People often begin abusing drugs and alcohol for recreational use or…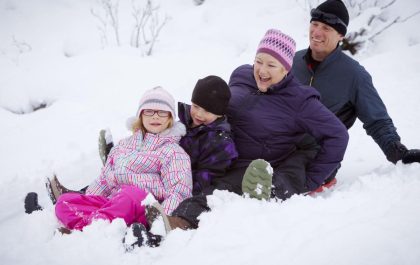 Benefits of coliving
Moved to a brand new city? Are you looking to rent a coliving that is affordable, convenient, and conducive to communication? Co-living,…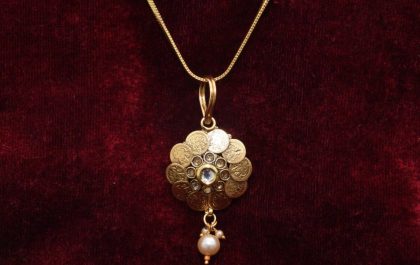 Gold Pendants: Cherish Timeless Moments with Exquisite Elegance
Key Takeaways: Gold pendants have a long history and have been admired for their beauty and elegance. Gold pendants carry…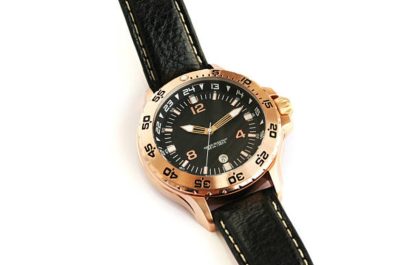 From Sporty to Sophisticated: The Range of Rado Men's Watches
When it comes to luxury watches for men, Rado is a brand that stands out with its unique blend of…