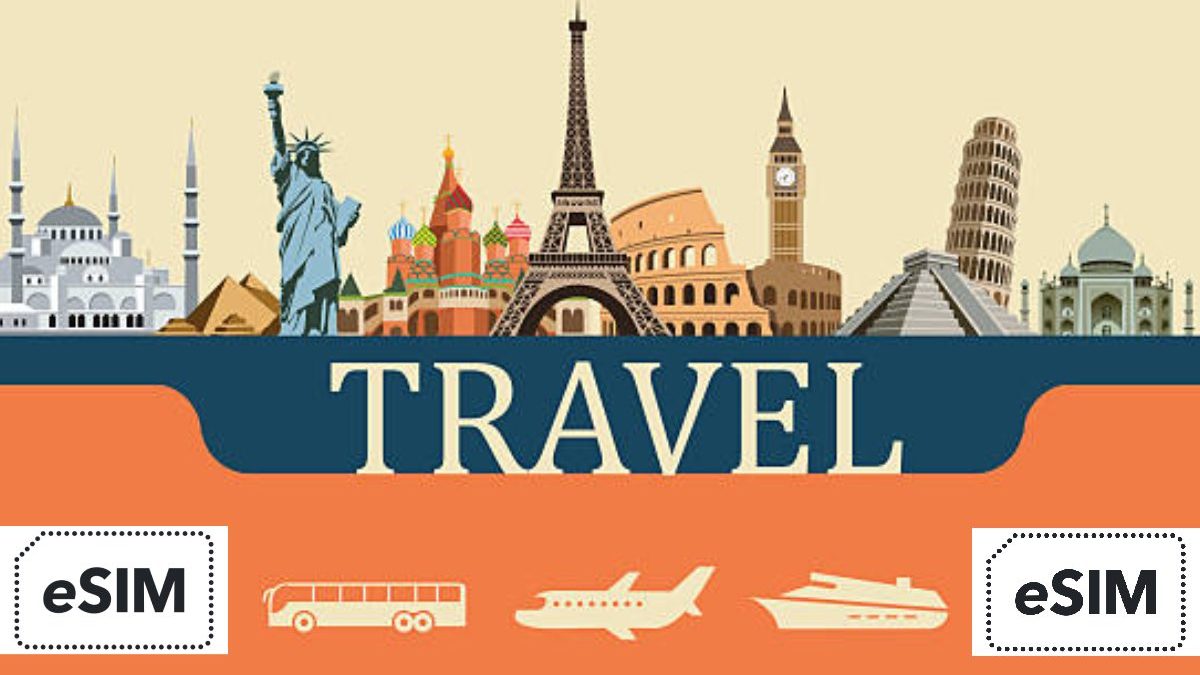 Traveling to Europe in 2023? Stay connected with ease and convenience using an eSIM from Numero. With the increasing popularity of eSIM technology, travelers no longer need to worry about finding local SIM cards or dealing with expensive roaming charges. In this blog post, we will explore why Numero is the best choice for your European travel needs, providing a hassle-free experience and ensuring you stay connected throughout your journey.
Numero's eSIM Data-only Plans – Best eSIM for Europe Travel
Numero eSIM app offers an extensive selection of data-only plans designed specifically for travelers, covering more than 150 countries worldwide, including a comprehensive range of European destinations. These crafted plans are available in both local and regional packages, providing users with tailored options to suit their connectivity needs. For those embarking on a memorable journey through Europe, the app presents a dedicated package under Regional eSIM > Europe where discerning travelers can discover the finest eSIM options carefully curated for optimal connectivity within the enchanting realm of Europe.
The data plans available through Numero's eSIM app boast an array of exceptional features. These features include:
Seamless Activation Process: Numero offers a straightforward and user-friendly activation process for their eSIM. Simply download their app, choose your desired plan, and follow the step-by-step instructions to activate your eSIM. No more waiting in long lines or searching for physical SIM cards upon arrival.
Extensive European Coverage: Numero provides excellent coverage across various European countries, allowing you to stay connected wherever your adventures take you. You can find the supported countries prior to buying the plan.
Cost-Effective Plans: Numero offers a range of cost-effective plans tailored specifically for travelers, the price varies according to the plan size and duration. By choosing Numero, you can save significantly on roaming charges compared to traditional SIM cards.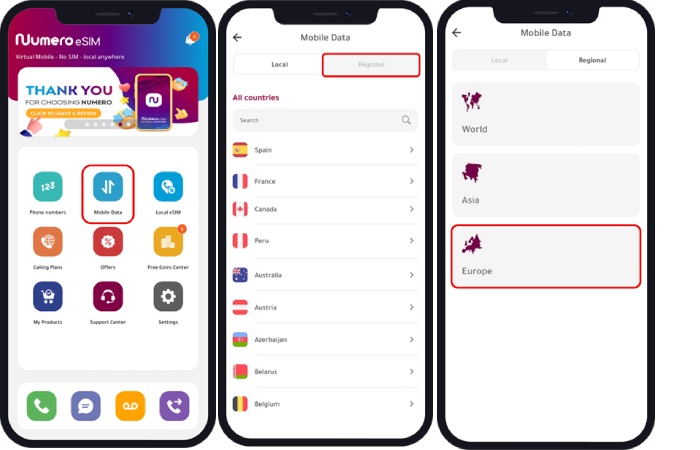 Numero has recently expanded its offerings by introducing the sale of data plans directly on its website. Now, users can conveniently access these data plans by visiting this page.
Other Products for Europe Travelers from Numero
Virtual Phone Numbers: Numero offers virtual phone numbers that allow travelers to establish a local presence in many European countries. These virtual numbers enable communication with locals, businesses, and friends, enhancing convenience and eliminating international calling charges as travelers can use them to make international calls at affordable rates.
Local eSIM: Travelers can take advantage of Numero's local eSIM for mobile services in specific European countries. By utilizing a local eSIM, visitors can enjoy the benefits of a local phone number, affordable local rates, data plans for internet connection, and international calls at affordable rates with the add-on option for global calling credit. Read this tutorial to know more about Numero's local eSIM.
Local Calling Plans: Numero presents travelers with local calling plans, designed to cater to their communication needs within specific European countries. These plans include a phone number for the destination country with local calling minutes to enable local calling at local rates, these numbers can also be used for international calls when purchasing global calling credit.
Europe Calling Plan: This includes a UK mobile number and up to 70% discount on calls to over 30 European countries! Not only that, receiving calls on the UK number is free.
By offering a range of remarkable products such as virtual phone numbers, local eSIM, local calling plans, and Europe calling plans, Numero ensures that travelers to Europe have a plethora of options to enhance their connectivity, communication, and overall travel experience.
Download the app to purchase the data or other offerings from Numero.

When it comes to staying connected during your European travels in 2023, Numero's eSIM is the ideal solution. With its seamless activation process, extensive coverage, and cost-effective plans, Numero ensures you have a hassle-free and reliable connection wherever you go. Say goodbye to the inconvenience of traditional SIM cards and embrace the future of connectivity with Numero's eSIM. Don't let anything hold you back from fully immersing yourself in the wonders of Europe – stay connected with Numero.
Related posts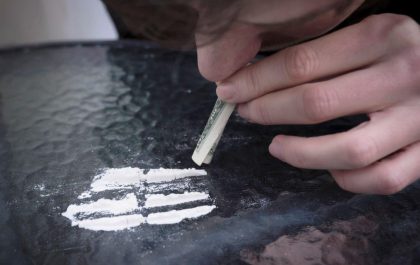 Top Considerations When Choosing a 'Cocaine Rehab Near Me'
Cocaine addiction is a serious issue that needs proper attention. If you or your loved ones have a cocaine addiction…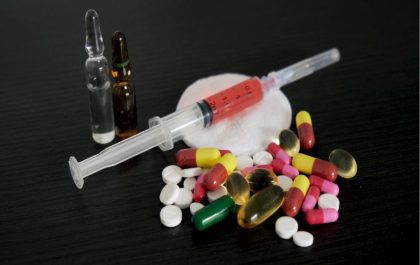 Combating the Opioid Crisis: Effective Strategies for Fentanyl Addiction Treatment
The opioid crisis has become a major public health issue in recent years. In fact, over 130 people die every…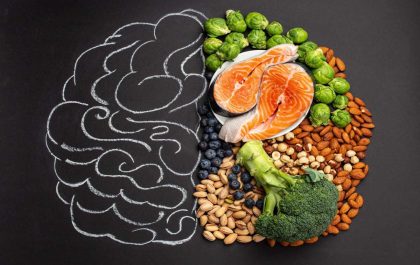 Simple Steps to Boost Your Brain Power Every Day
Did you know that there are certain steps you can take to boost your brain power? Our brains come with…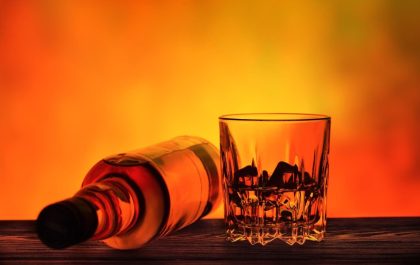 Gifting Spirits: How to Send Whiskey to Loved Ones in India
For many, whiskey isn't just a drink—it's an emotion. It represents the warmth of gatherings, the joy of celebrations, and…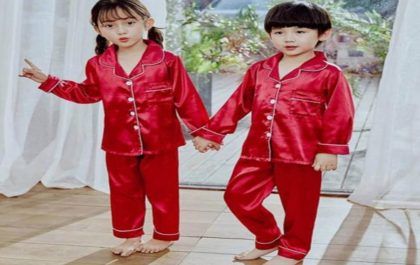 The Ultimate Guide to Buying Twinning Sleepwear for You and Your Loved Ones
Snuggling up with your partner or children for a cozy night is a cherished family ritual. Why not take this…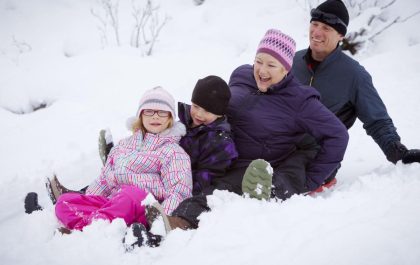 Benefits of coliving
Moved to a brand new city? Are you looking to rent a coliving that is affordable, convenient, and conducive to communication? Co-living,…